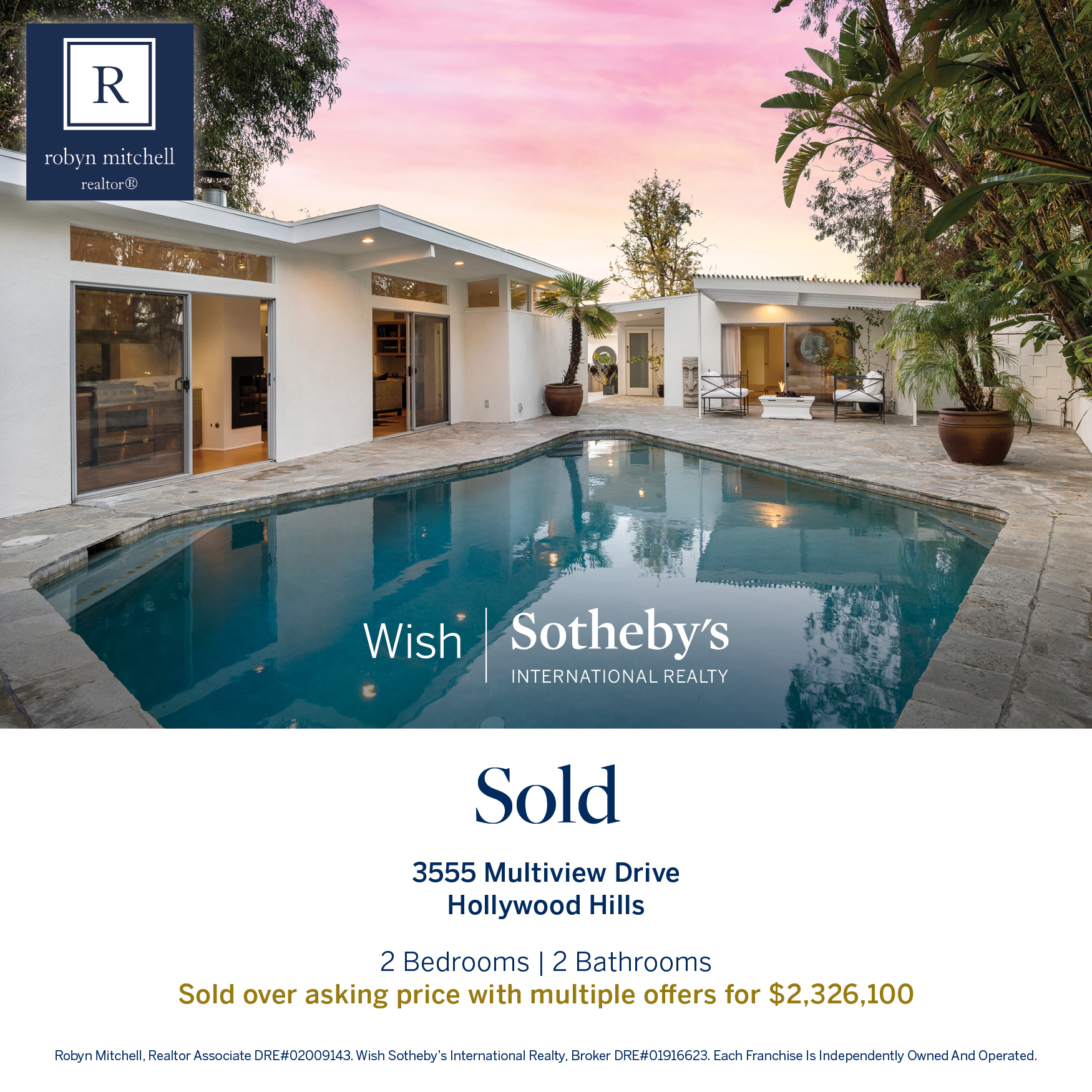 After 18 years in an incredible mid-century modern Hollywood Hills home, my seller decided it was time to move back to Canada to be closer to his family. I was up against a number of other agents to earn his trust and confidence I was the right agent for the task at hand.
The property was built in the early 1950's and included a finished pool house that was added at a later point and prior to the current seller purchasing the home. The seller was rightly concerned the pool house was not permitted. I was able to show the seller how to research the permit history and he discovered the pool house structure had a legal "certificate of occupancy". When describing a listing that has additional square footage, it is priority #1 to ensure the verbiage in the listing clearly directs Buyers to do their own investigations regarding square footage and permit history. I also had a R.E.S.T. floor plan that measures square footage using laser technology. Again, all included with a clear disclaimer to protect the Seller. Confidently tackling this key issue significantly impacted the bottom line sales price and helped me win the listing.
Next was preparing the property for sale. I helped coordinate trades persons to perform the necessary touch-ups on the property and prep for professional photo and video shoots. The seller would be living in the home during the sale and already had stylish furniture. All non-essential and personal items were packed up and removed to declutter and neutralize the space. The guest house (with brand new flooring) was empty. I brought in my amazing stager Natasha at Kassa Home Styling to compliment the seller's existing pieces and fully stage the guest house. Natasha created an eye-popping "camera ready" property certain to attract the most discerning buyer clientele!
Main house living room with panoramic views: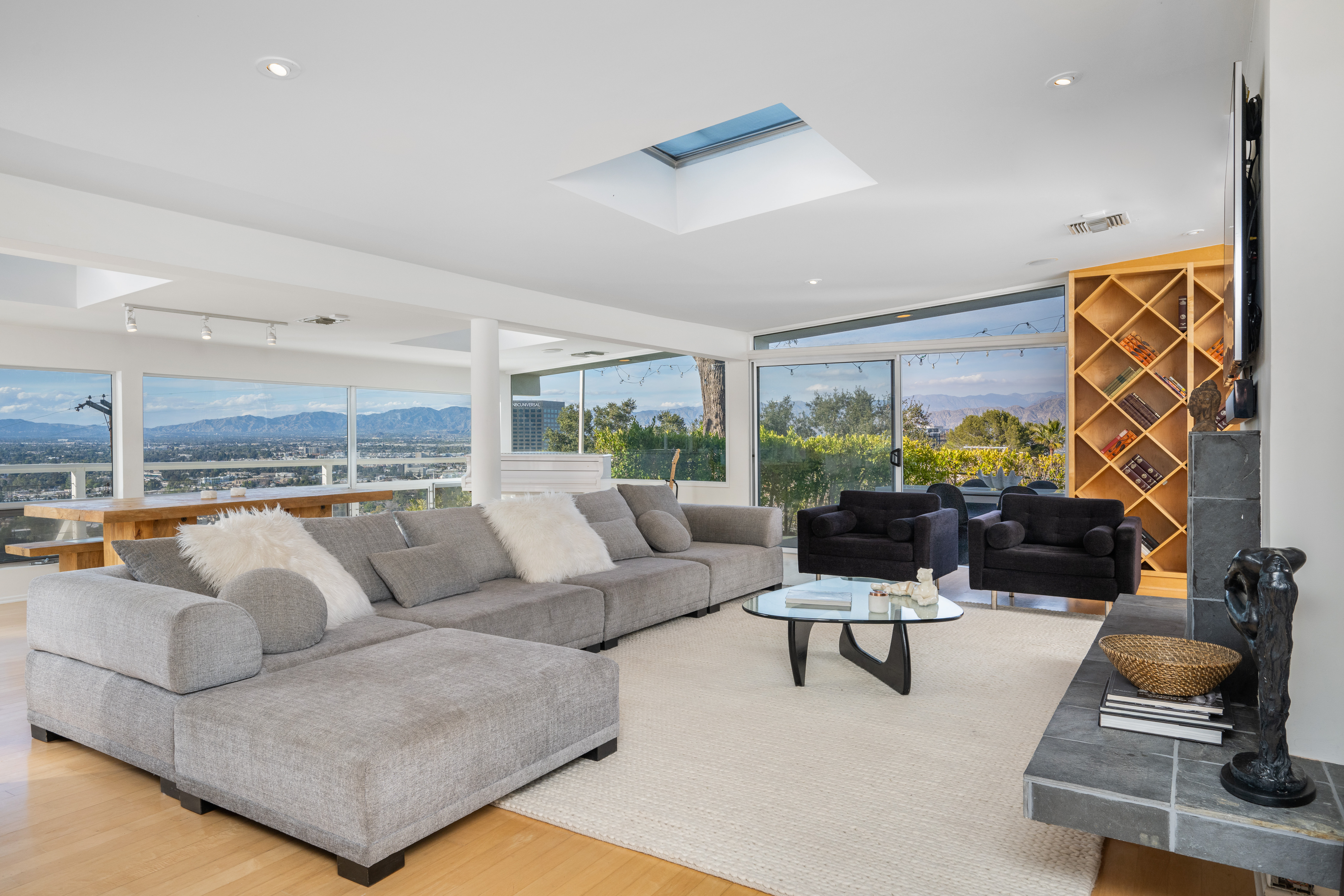 I hired some of the best known luxury photographers and videographers in Los Angeles, included drone photography to capture stunning 280degree panoramic views including day and night time shots. I also created a dedicated website www.3555multiview.com . The listing went live and my phone lit up! Due to the pandemic, all showings were scheduled one party at a time and per the seller's request, no lock box. I was present for all showings over a 7 day period. In the end we received multiple offers, over asking, negotiated and managed a successful close of escrow!
Pool House with new flooring & staging: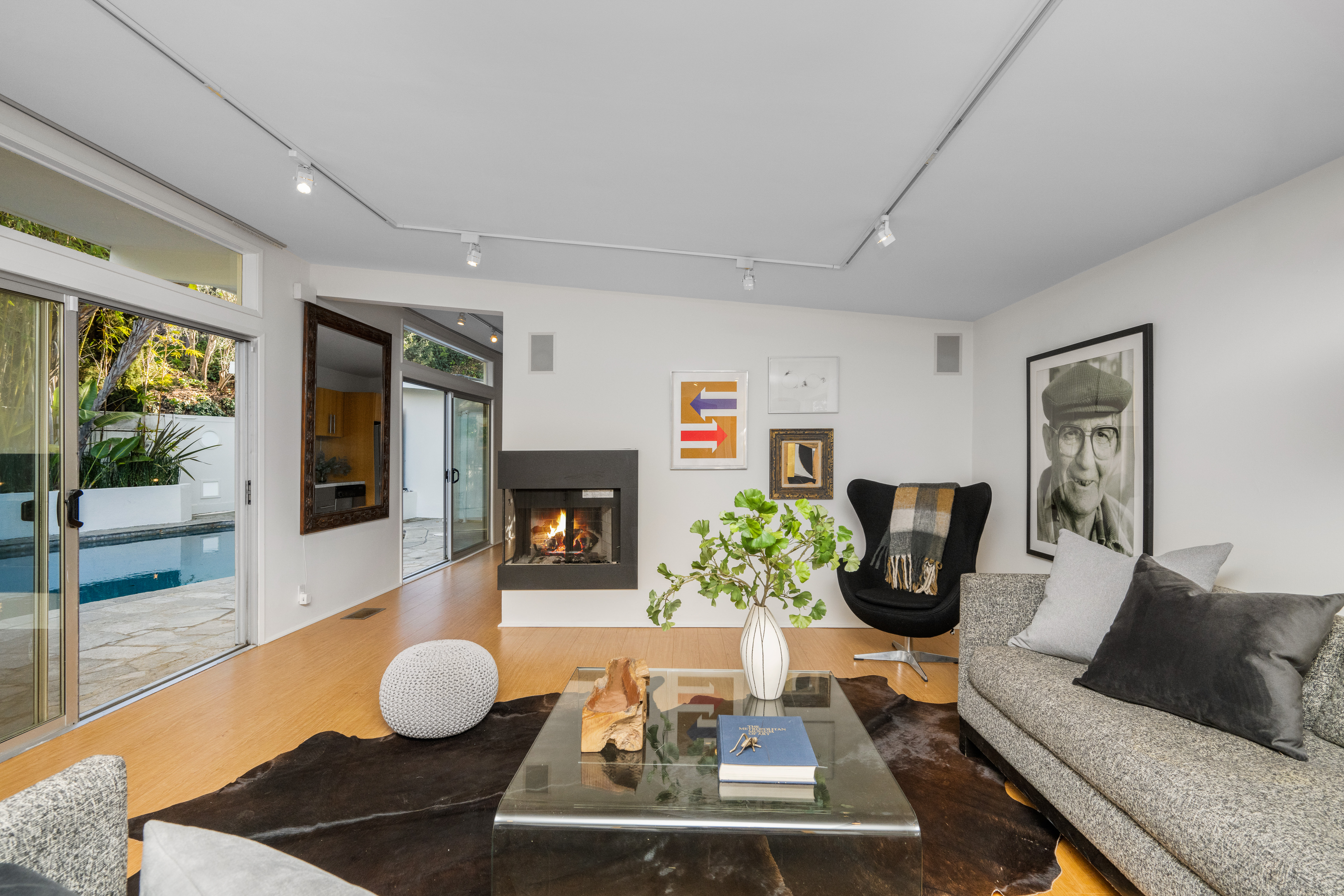 While this was a "luxury property", I take the same care and attention to detail for properties at all price points. Sellers deserve quality marketing and realtor expertise to see a return on their nest egg. If you are thinking of listing your home in the East LA, Hollywood Hills, San Fernando Valley areas, let's talk!
-Robyn
realestate@robynmitchell.com / 323.230.5729